Imprint to FWT GmbH Feinwerktechnik Bingen tools onlineshop
Profi Werkzeug Shop
FWT GmbH Feinwerktechnik Bingen
In der Pfaffengewann 12
55411 Bingen
Germany

Phone: +49 6721 / 99 41 67
e-mail: first-connect (at) fwt-gmbh (dot) de
URL: https://www.fwt-gmbh.de

Legal form: GmbH
Managing Director: Joachim Bork, Birgit Bork
Register court: Amtsgericht Mainz, Register number: HRB 23194
VAT identification number according to § 27a of Value Added Tax Act: DE 216990877
Responsible chamber: chamber of commerce and industry for Rheinhessen, Schillerplatz 7, 55116 Mainz
WEEE-Reg.-Nr. DE28001718
Responsible for contents according to § 18 Abs. 2 MStV:
Joachim Bork
In der Pfaffengewann 12
55411 Bingen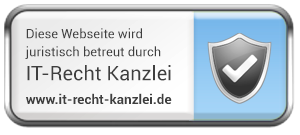 Platform of the EU Commission regarding online dispute resolution: https://ec.europa.eu/odr.
The Seller is neither obliged nor prepared to attend a dispute settlement procedure before an alternative dispute resolution entity.

Mitglied der Initiative "Fairness im Handel".
Informationen zur Initiative: https://www.fairness-im-handel.de
Legal references to this website
All texts, pictures, photographs and all other herein published information are subject to the copyright of the provider, unless there is a third party liability. In any case, copying, distribution or communication is only in the case of a revocable and non-communicable approval of the site operator allowed.
For all via cross reference (link) connected web contents the side operator does not take any responsibility, as that are no own contents. The content of the linked sites were checked for illegal contents. At the time of the installation nothing was detected. The providers are responsible for the contents of the linked sites. For the supplier there is no general monitoring- and auditing duty. As soon as we become aware of a legal violation we will remove such contents/links immediately.
The use of the published contact data under the imprint obligation for advertising purposes or spam is not permitted and will be prosecuted!